Shows
Celebrating David Bowie Global Goodwill Concert Series January 10th 2017 at Terminal 5 610 W 56th St.
New York, NY 10019 –
Celebrating David Bowie Global Goodwill Concert Series January 24 & 25th 2017 The Wiltern 3790 Wilshire Blvd. | Los Angeles, CA. 90010
Bridget will be painting live beside the stage at these powerful tribute events. Proceeds from these paintings will benefit Children & The Arts foundation
DAVID BOWIE CELEBRATED BY BAND MATES ONE YEAR AFTER HIS DEATH
SOLO David Bowie Tribute EXHIBIT NYC
JANUARY 11 2017- March 5th 2017
Opening reception January 11th 6-8pm Celebrating David Bowie
La Esquina Soho 203 Lafayette St, New York, NY, 10012
https://triballove.splashthat.com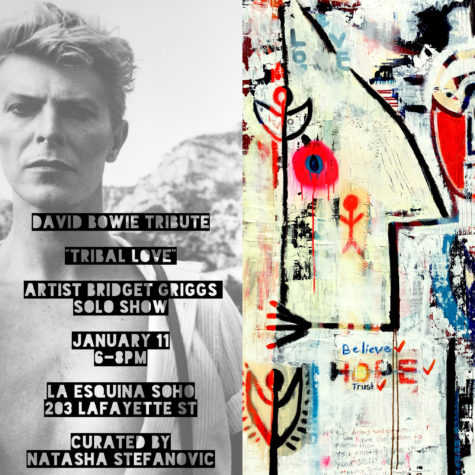 SEPTEMBER -November 2016
DAVID BOWIE INSPIRED ABSTRACT EXPRESSIONIST TRIBUTE MURAL IN NYC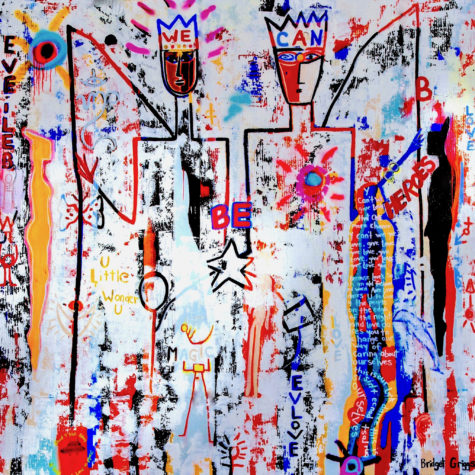 Size: 116 H x 112 W x 2 in
Lafayette Street, New York, NY 10012. The mural "U LITTLE WONDER YOU" is up September -November 2016
SHOWS in NYC
October 7th 2016-December 7th 2016
Suite 303, 7 BOND STREET • NEW YORK, NY 10012 • 212 633-1011
www.suite303.com
Located Behind Selima Optique
November 2015 *LSD LAB STUDIO DESIGN
I am happy to announce that I have joined this fantabulous team
296 King St East Toronto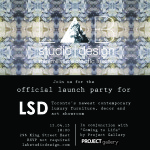 *SPRING FORWARD STUDIO OPEN HOUSE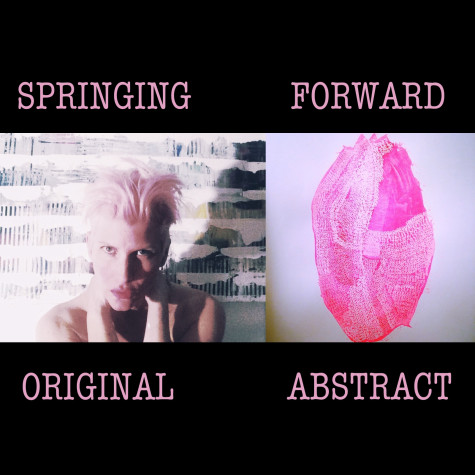 Saturday APRIL 23RD 2016 3PM-6PM
251 SORAUREN AVE SUTDIO 203 TORONTO
*NEW YORK CITY Summer 2016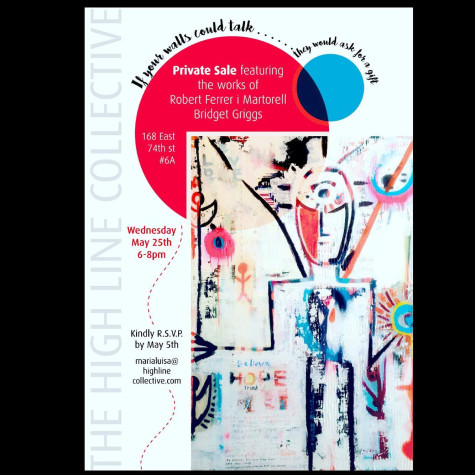 4 new abstract paintings will be showing in a salon-style loft show
with curator
Maria Luisa Mendoza G.
168 East 74th st, apt 6A.
Art Collectif Emerging Artist Show at The Shangri-La Residence
June 23-24th 2016
180 UNIVERSITY AVE, TORONTO 65th floor Penthouse suites
Infinities and More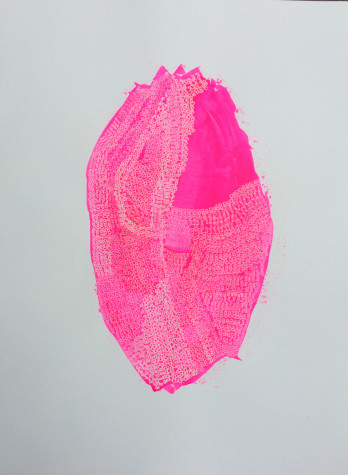 Solo Show
Exhibiting New Infinities
October-November 2015
Bismarck Studios
208 W Texas St
Marfa, TX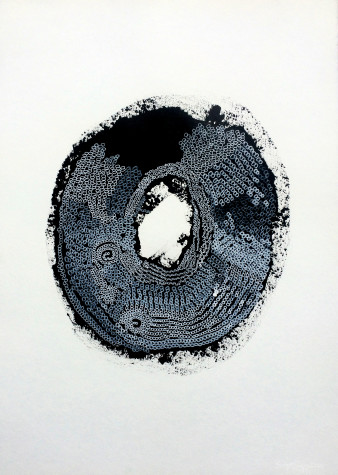 ---
---
2015 Los Angeles
Opening June 5th 2015 7-10 pm 2015
Sovak Gallery 1731 Abbot Kinney Blvd, Venice Beach CA 90291
show runs until June 14th 2015
LOS ANGELES CALIFORNIA New Series on Paper, "Infinity Infinities"
http://artweek.la/issue/june-1-2015/article/bridget-griggs-infinity-infinities
PLEASE CLICK ON LINK TO DOWNLOAD PRESS RELEASE
In late December Bridget traded a painting for a SE 93 SAAB (TURBO) and hit the road…leaving Toronto at the end of January during the first major snowstorm of the season…driving until she got to the other side of the storm and spending her first night on a 6 month road trip in Kentucky.
Just a few months before she had made the choice to drive across the states to Los Angeles… because it felt like what she needed to do to take her heart and art to the next level. The snowstorm was just the beginning, not part of the plan, but like everything else has added to the adventure…approximately 4400 miles later….
Her new series "Infinity Infinities" paintings on paper was born…this series, inspired by strings of synchronicity, a young sons song to his mother…and a lifetime of persistent curiosity, wonderment and a burning question from early childhood. How can there be a beginning or ever an end?
---